12 Day Celestial Chile: Under the Southern Cross
Booking Dates
08/06/2022 through 12/17/2023
Travel Dates
08/16/2019 through 12/31/2023
Provider
Kensington Tours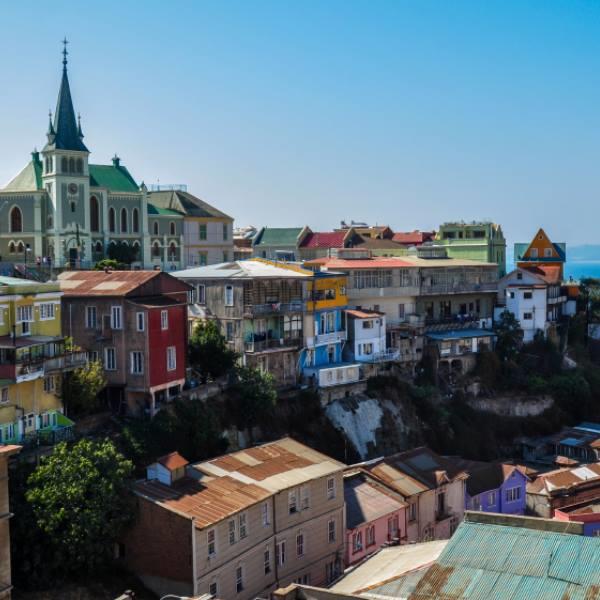 12 Day Celestial Chile: Under the Southern Cross
Dig deep into the captivating history of Chile on a series of curated private tours; visit a traditional pisqueria in the Elqui Valley and gaze at the starlit skies of the Atacama Desert before hiking a stratovolcano. South America's mysterious last frontier is the ultimate playing ground for all adventurers and astronomy enthusiasts.
Your journey through Chile begins in Santiago, the beating heart of this resilient nation. Explore this fascinating metropolis shadowed by dramatic Andean peaks with a private guide; take in the remarkable buildings lining Plaza de Armas and head to the Chilean Museum of Pre-Columbian Art to hear a captivating lecture on the people that have inhabited this remote land over the millennia. Continue with a visit to Valparaiso, Chile's gateway to the mighty Pacific Ocean. As you explore this picturesque town perched on the edge of the continent, listen to the stories of sailors and privateers who braved the treacherous waters of the Pacific and learn about the age of astronavigation. Head north to the fertile Elqui Valley for a taste of delicious pisco and some of our planet's most starlit skies. Stay at a specialized lodge allowing you to take full advantage of this unique environment and get introduced to the fascinating world of astronomy as you observe stars and nebulas under the cloak of darkness. Your adventure continues in the Atacama Desert, the driest corner of our globe. Here, visit the world's largest radio telescope during a behind-the-scenes tour of the Atacama Large Milimeter Array and explore the lunar topography of this mesmerizing part of South America. Finish off your travels with a hike to the summit of the Cerro Toco volcano and take in the magnificent vistas over Chile and Bolivia, with majestic peaks and green lagoons dotting the serene landscape around you. This tailored itinerary gets you closer to Chile's natural and celestial splendor than ever before!
Kensington Tours creates private trips from the world's finest ingredients. Tailor-made with care by your personal Destination Expert, your personalized trip is always a one-of-a-kind experience made just for you. Expert local guidance and 24/7 service come standard.
| Day | Description | View All |
| --- | --- | --- |
| Day 1 | Welcome To Santiago | Details |
| Day 2 | Santiago | Details |
| Day 3 | Santiago | Details |
| Day 4 | Santiago To La Serena To Elqui Valley | Details |
| Day 5 | Elqui Valley | Details |
| Day 6 | Elqui Valley To La Serena To San Pedro de Atacama To Calama | Details |
| Day 7 | San Pedro de Atacama | Details |
| Day 8 | San Pedro de Atacama | Details |
| Day 9 | San Pedro de Atacama | Details |
| Day 10 | San Pedro de Atacama | Details |
| Day 11 | San Pedro de Atacama | Details |
| Day 12 | San Pedro de Atacama To Calama | Details |